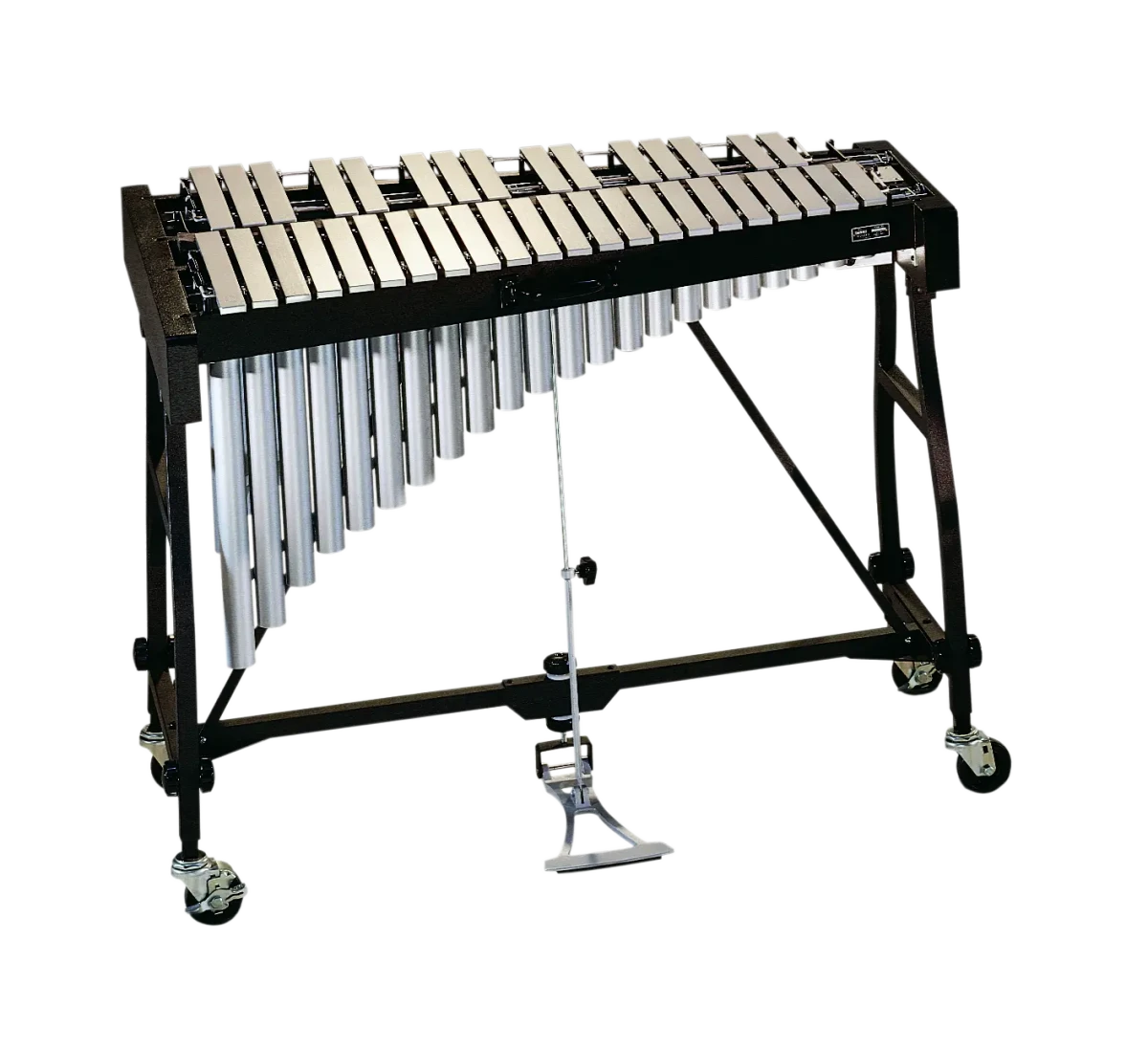 Description
The 3-octave Combo® Vibe produces exceptional sound and performance for students at a scaled down cost. Silver burnished aluminum bars are carefully tuned, and aluminum resonators are finished with silver powder coat for durability and scratch resistance. Other features include a tension adjustable damper bar and a dependable motor. The height adjustable wood concert frame has folding aluminum legs for easy transport.
Specifications
Octave Range: 3 Octaves
Note Range: F3 - F6
Standard Tuning: A=442
Bar Material: Aluminum
Bar Finish: Silver Burnished
Bar Graduation: Non-Graduated
Resonators: Aluminum
Resonator Shape: Straight
Resonator Finish: Silver Powder Coat
Frame Style: Folding Aluminum Legs
Frame Finish: Black Plexitone
Height Adjustable Frame: 5 Position
Shallow Drop Covers: N/A
Optional Cases: M180, Set of 2
Low End Width: 28"
High End Width: 15.5"
Length: 42"
Height: 32" - 36"
Weight: 75 lbs.