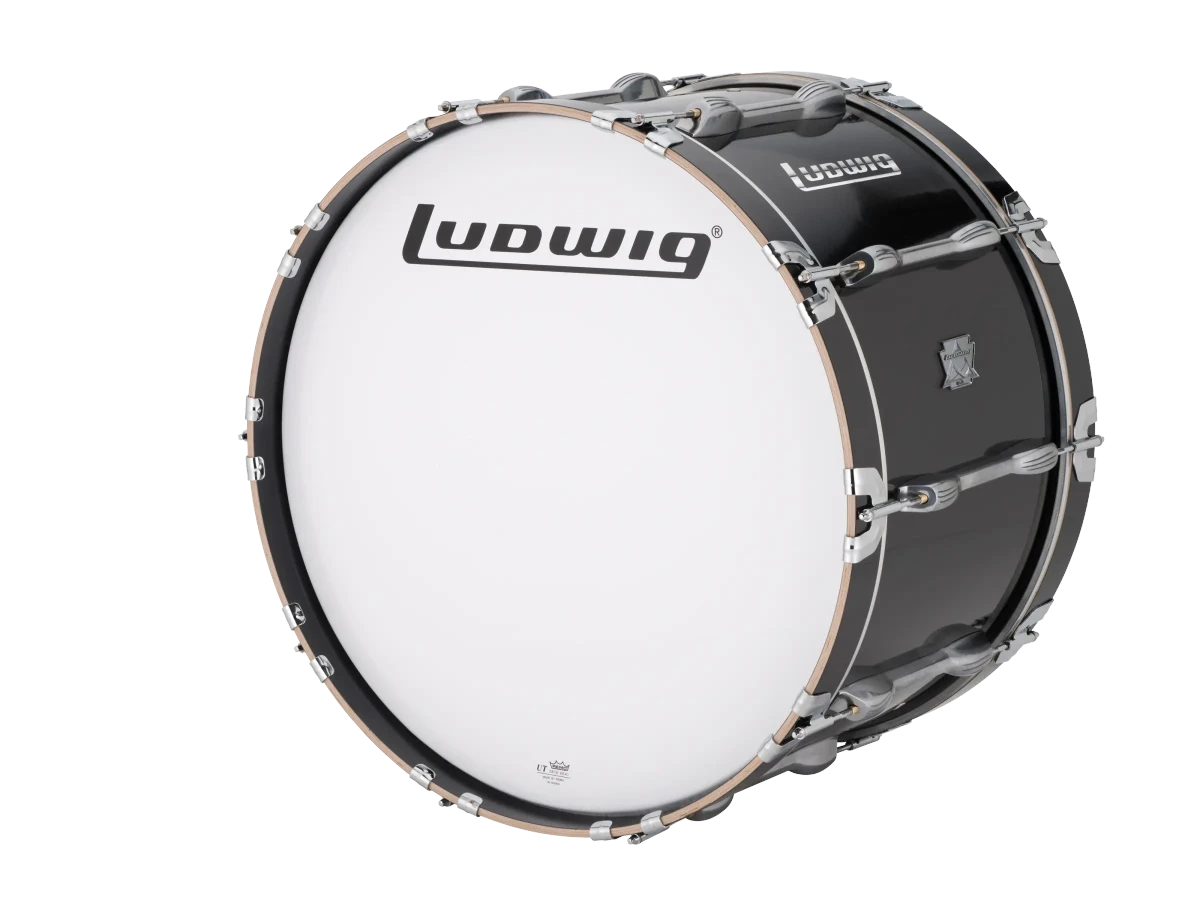 Ludwig Ultimate Marching Bass Drum
LUMB22PB
Professional
---
---
Find a Dealer
Description
Ludwig Ultimate Marching Bass Drums are designed for modern marching groups, featuring 6-ply North American Maple shells, 10-ply hoops, and oversized tension claws.
Maple brings high sensitivity, a wide tuning range, and a biting attack to your bass line. Each drum is constructed with 45-degree bearing edges with a 1/8" radius round over, finally hand-sanded to assure a completely flat surface to seat the head correctly.
A bladder mold and a special adhesive lets the shells cure evenly across the entire surface. This unique method make the shells incredibly strong to hold up under immense tuning pressure.
Features
FINISHES: Black (B), white (W), and grey cortex (7) laminate finishes are integrated into the shell molding process, making them the most durable finish on the market.
Custom lacquer (L) finishes available via special order.
Hardware: The redesigned casing includes a smaller profile and a 60% reduction in weight. All while maintaining the signature Ludwig look.