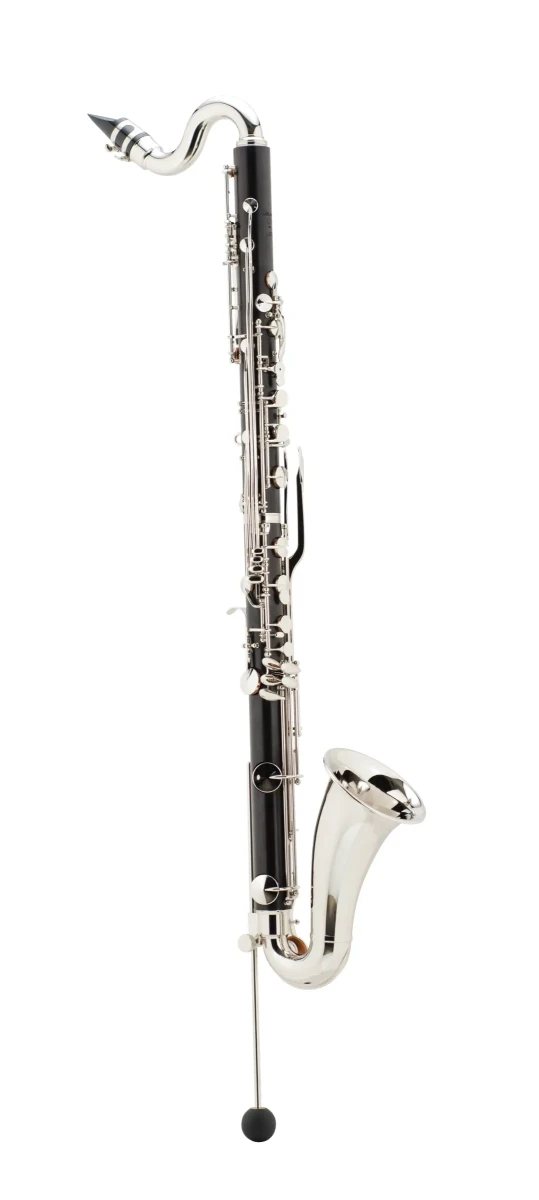 Description
Redefining that an advanced bass clarinet is and should be, the Leblanc L60 bass clarinet offers a LOOK, TONE and FEEL that is unmatched by other clarinets in its class!
The LOOK of the Leblanc L60 features our rich, unstained grenadilla wood that has undergone our unique, industry leading, multistage ageing and machining process.  The Leblanc L60 BASS clarinet looks fantastic but, more importantly, it is extremely stable and machined to exceed our stringent expectations. 
The TONE of the L60 is pure Leblanc. It is the perfect blend of focus and cover and packs the punch needed to be heard in a large ensemble.
The uniquely styled key work of the Leblanc L60 offers an artist level FEEL to the instrument. The keys are elegant, smooth, precise and perfectly placed.  
Features
Premium Grenadilla Wood: Unstained and masterfully seasoned, Leblanc wood offers not only and amazing sound but our testing has shown it to be the most stable wood in the industry.
Classic Leblanc Key Work: Leblanc keys are elegantly designed to remove unnecessary weight and offer smooth action.  Due to their power forged manufacturing, they are also extremely strong. 
Music Medic Pads:  Perfect seal session after session with all of the projection needed
Bach Brass Neck and Bell:  Offers a depth of sound unheard of at this price point
Specifications
| | |
| --- | --- |
| Level | Advanced |
| Key | B♭  |
| Pitch | 440-442hz |
| Body Material | Seasoned Grenadilla Wood |
| Neck | Bell | Bach Brass |
| Key System | Boehm |
| Key Material | Nickel Silver |
| Plating | Nickel |
| Tone Holes | Undercut |
| Thumb Rest | Fixed |
| Spring Type | Stainless Steel |
| Pads | Music Medic |
| Mouthpiece | Leblanc  |
| Case | Wood Shell |