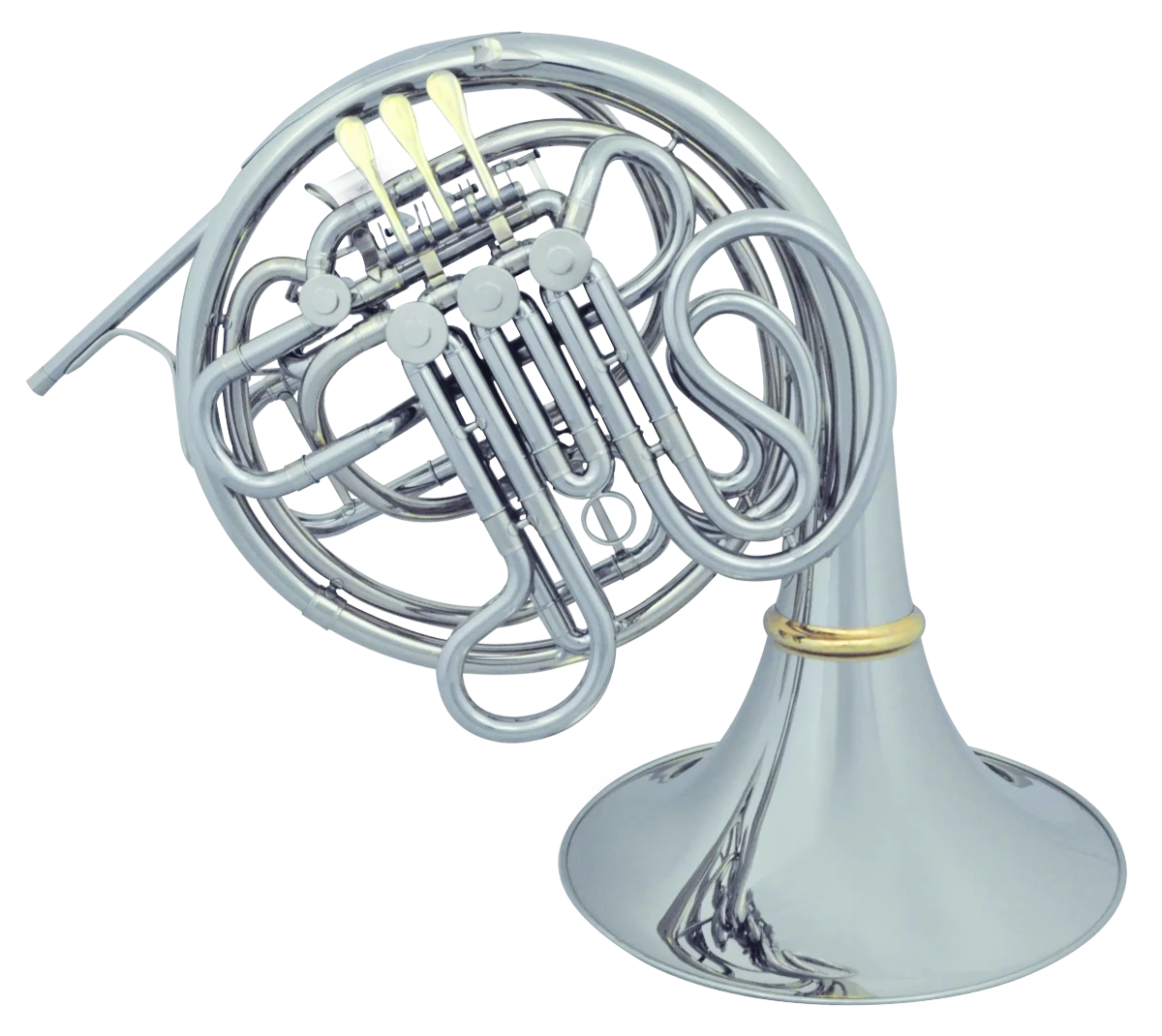 Conn Connstellation Double Horn in F/Bb 8DS with Screw Bell
8DS
Professional
---
---
Find a Dealer
Description
The Conn 8D French horn was borne out of the collaboration between powerhouse horn-playing brothers Arthur, Jack, and Harry Berv and the innovative engineers at C.G. Conn, Ltd. Introduced in 1938, the Conn 8D cemented the tradition of large bell, all nickel silver, Kruspe-wrap French horns in the United States. Quickly becoming the instrument of choice for the Cleveland Orchestra, Philadelphia Orchestra, and the New York Philharmonic, the sound of the Conn 8D has also been heard by billions of people worldwide in Hollywood film scores.
The R&D team at the factory in Eastlake, Ohio, has gone over prized historical instruments from mouthpiece receiver to bell bead with state-of-the-art compositional analysis, ultrasonic thickness gauges, and 3D scanners to recapture the magic of the horns produced in Elkhart, Indiana.
The result of this exhaustive research is an 8D for the 21st century with refined dimensions, overhauled manufacturing, and stabilized acoustics. A CNC-machined mouthpiece receiver ensures the same mouthpipe venturi and fit on every horn, while a standard mouthpipe water key and adjustable finger hook makes performance easier and more comfortable.
With its distinctive tone quality and a broad acoustic profile, the warm sound of the 8D attracts horn players worldwide. The large bell throat helps keep the sound from spreading and getting too overblown in loud passages and the all nickel silver construction gives clarity to the sound. The 8D excels in the recording studio, where its fully formed sound is picked up authentically by microphones at any distance.
Whether you are recording the latest Hollywood blockbuster, practicing in your home studio, or on stage in a famous concert hall or your local high school, the classic sound of the 8D is back, ready for the 21st century.