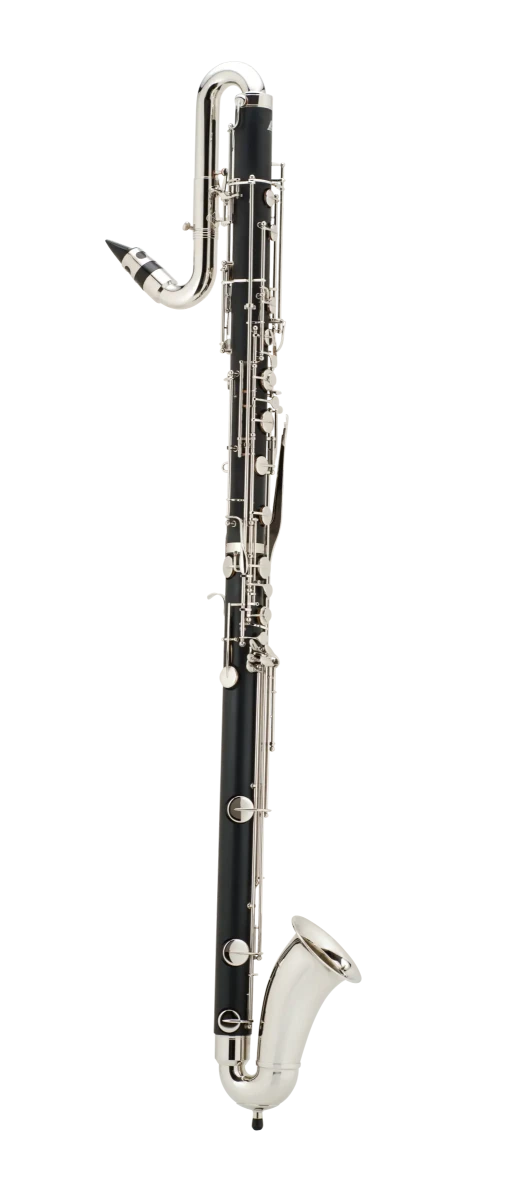 Leblanc Vito Contra Alto Clarinet L7181
L7181
Student Premium
---
---
Find a Dealer
Description
The first choice among music educators!
Sounding two octaves lower than a traditional alto clarinet, the contra-alto clarinet is a must have for symphonic bands, wind ensembles and clarinet choirs.  The great sounding, yet affordable Leblanc L7181 contra-alto clarinet fills that programming need without utilizing your program's entire annual budget.
Designed to continue performing at a high level while weathering years of band room use, the Leblanc L7181 is made of the unique Leblanc Reso-Tone™ synthetic for a remarkably wood-like sound.  The durable key work is crafted from power forged nickel silver while the neck and bell are manufactured from genuine Bach brass.  
Offering amazing depth of sound and highly durable, the
Leblanc L7181 contra-alto clarinet will be foundational instrument in your program for years to come.  
Features
Leblanc Reso-Tone Body:  Wood-like sound with the resiliency to withstand daily use (and abuse)
Single Piece Body Design: Foregoes the potential hazards of daily assembly
Low E♭ On Body: Removes the need for a fragile bridge key from body to bell
Power Forged Nickel Silver Keys: Extremely strong and hold regulation longer
Case w/ Wheels:  Makes transporting this behemoth safer and easier
Specifications
| | |
| --- | --- |
| Level | Premium Student |
| Key | E-flat (EE♭) |
| Pitch | 440-442hz |
| Body Material | Reso-Tone™ |
| Neck | Bell | Bach Brass |
| Key System | Boehm |
| Key Material | Nickel Silver |
| Plating | Nickel |
| Tone Holes | Undercut |
| Thumb Rest | Hook |
| Spring Type | Stainless Steel |
| Pads | Pisoni |
| Mouthpiece | Leblanc 2V |
| Case | Wood Shell w/ Wheels |