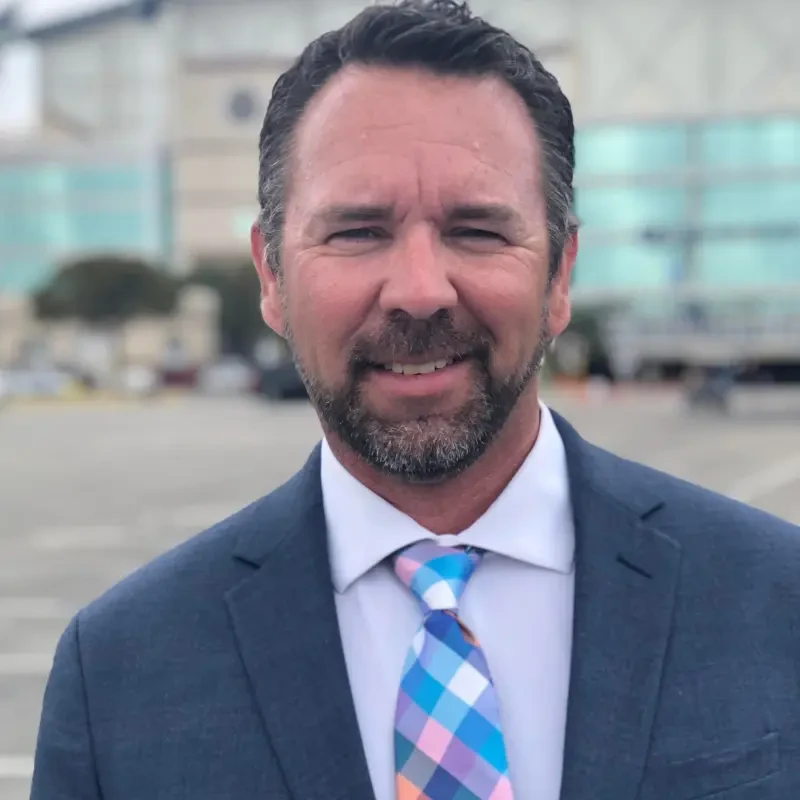 Description
Frank Chapple is currently starting his 26th year of teaching band and percussion in the DFW area. In that time, he has worked at Lewisville HS, Flower Mound HS, Grapevine HS and Keller HS. While at Keller High School, his middle schools and high school were selected to perform at The Midwest Clinic in Chicago as well as the State Honor Band of Texas. The Keller High School Marching Band has been a Finalist at BOA Grand Nationals, a multiple time Area Marching Champion, Finalist at the BOA Super Regional in San Antonio and the 6A Texas State Marching Band Contest (finishing in the top five of all 6A programs in 2018).
Mr. Chapple has been an educator within the Drum Corps International community for 20+ years including a 1996 World Championship with the Phantom Regiment. He has also taught The Glassmen, The Crossmen, Carolina Crown and The Madison Scouts Drum and Bugle Corps. He is currently the Battery Caption Manager with The Crossmen from San Antonio, Texas.
In 2015, Mr. Chapple released his fundamentals-based percussion curriculum: The Packet and has been an invited clinician at the 2015 Texas Bandmasters Association Convention, 2016 Midwest Clinic, 2017 Oklahoma Bandmasters Association Convention, 2017 Texas Music Educators Association Convention, 2018 TMEA Convention, 2019 Indiana MEA Convention, 2019 Colorado MEA Convention and the 2020 TMEA 100th Convention. Mr. Chapple graduated Cum Laude from Northern Illinois University and is a member of TBA, TMEA, PAS, NAfME and Phi Mu Alpha Sinfonia. He is sponsored by the Vic Firth Company, Ludwig-Musser Percussion, Conn Selmer, Inc., Remo Inc. and Zildjian. He is the president and founder of FECIV Publications as well as the The Hand-To-Hand Project (a 501c3 non-profit percussion organization).
He currently lives in Fort Worth with his beautiful wife Anna and their four children and four dogs.