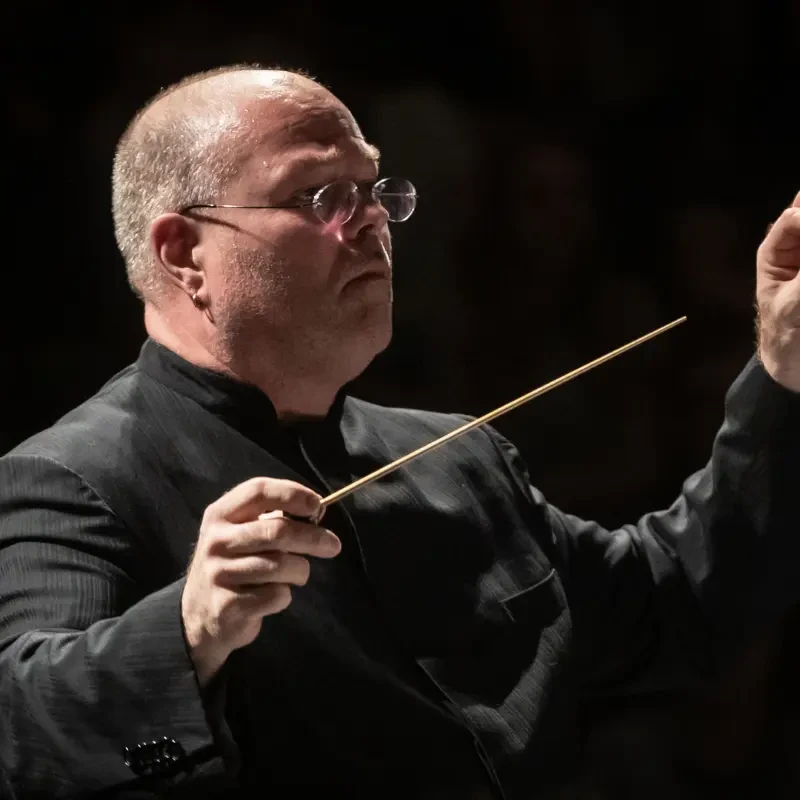 Description
Dr. Mark Hopkins is a Professor in the School of Music at Acadia University in Wolfville, Nova Scotia. In addition to leading the Wind Ensemble, Dr. Hopkins teaches undergraduate and graduate Conducting, Instrumental Music Education courses, SoundPainting, and chamber music courses.
Dr. Hopkins is in demand as a guest conductor and music education consultant. Since 2003 he has collaborated with Dr. Gillian MacKay as Artistic Co-Director of the Denis Wick Canadian Wind Orchestra, which selects players through annual national auditions. He is Artistic Director of the Nova Scotia Youth Wind Ensemble (2008-2011, 2013-present), and is Past-President of the Nova Scotia Band Association. In May 2019 Dr Hopkins received the National Band Award from the Canadian Band Association and was awarded an Established Artist Award from Arts Nova Scotia in 2016 for his leadership as a conductor of new music projects, including "Shattering the Silence", an innovative new music festival. His work as a conductor has been recorded on LIVE WIRED (2015) and In Sonorous Falling Tones (2017, nominated for a 2018 East Coast Music Award). In Canada, he has guest-conducted bands and orchestras in British Columbia, Alberta, Saskatchewan, Prince Edward Island, Nova Scotia, Ontario, and Quebec, and led the National Youth Band of Canada in 2019. Abroad, he has led collegiate and professional performances in the United States, Bermuda, Hong Kong, China, Japan, Italy, Switzerland, and Romania.
A native of Toronto, Dr. Hopkins graduated from the University of Toronto (B.Mus. Ed.), the University of Western Ontario (B. Ed.), the University of Calgary (M.Mus. Conducting), and the New England Conservatory (D.M.A. Wind Conducting). While attending New England Conservatory he served as Assistant to Frank L. Battisti and was awarded the Gunther Schuller Medal at graduation. Prior to his appointment at Acadia University Dr. Hopkins led ensembles and taught at the University of Calgary and Hanover College in Indiana (1999-2005). Dr. Hopkins taught music in high schools for twelve years, including seven years of service as Chair of the Music Department at Upper Canada College in Toronto. His professional work as a Conductor spans the full range of ensembles and genres.