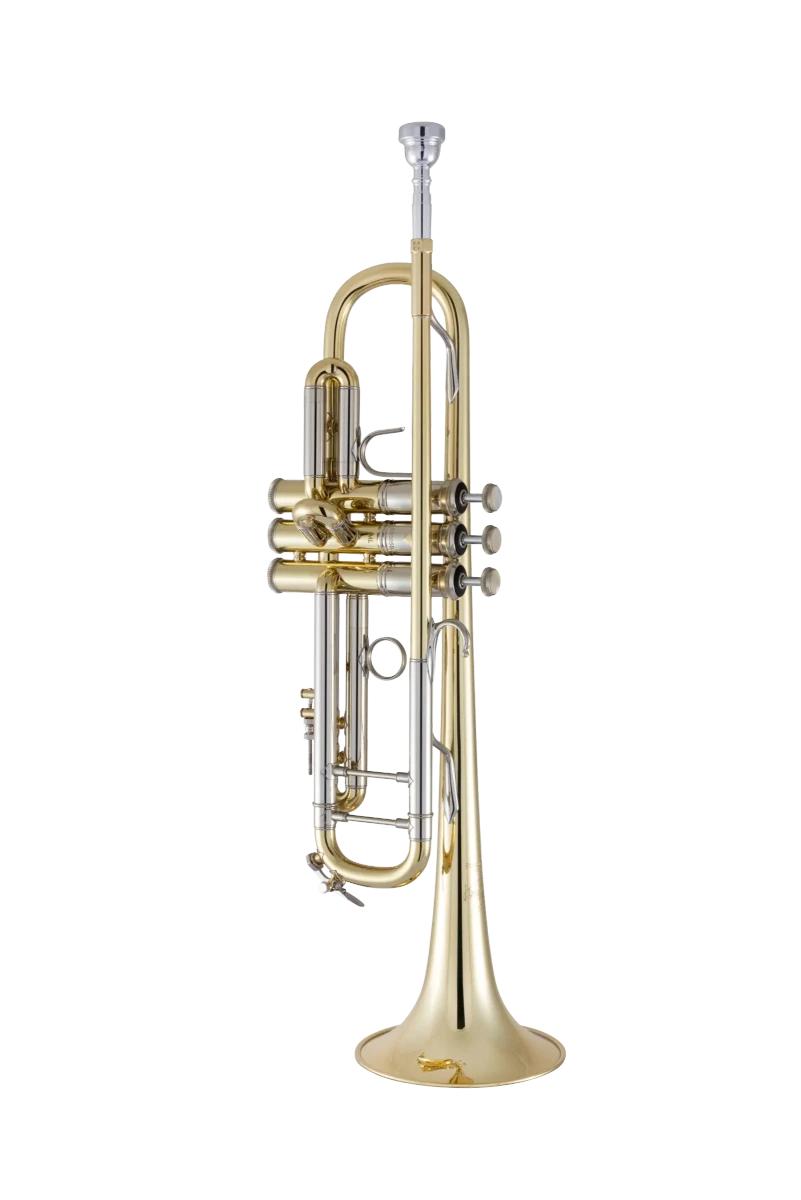 Bach Stradivarius Trumpet in Bb 19043
19043
Professional
---
---
Find a Dealer
Description
The most balanced medium-large bore #43-style bell taper within the Bach portfolio. The #43 bell has found its match with an improved #26 leadpipe to make it the most balanced 43 ever. The larger diameter bell allows for the professional to control and handle the horn at extremes which has never before been possible with the #43 bell.
Taking the most iconic features from our best vintages, including our Mount Vernon style bell construction, NY style cast nickel Z braces, and adding a modern and consistently precise leadpipe. Ultimately, our 19043 series creates the most even sound, fastest response, and focused sound at every dynamic level.
Bach's Research & Development team examined the most famous horns in Bach's history to identify the optimal weight, construction, material, and assembly of Bach's valve cluster. As a result of our efforts, we have produced a newly designed valve cluster delivering a faster response and a more vibrant sound. Nothing beats the sound of Bach.